What You Need To Know FHA Loan
You and I both know that people who have money seem to get all the breaks when the need to apply for a mortgage occurs. Your outlook improves with the chance to get a Federal Housing Administration (FHA) loan with a smaller down payment and a lower credit score than you may expect. You deserve a lovely home for your family as much as anyone else, and you can forget about problems of flawed credit and meager savings when you apply.
Understanding the Purpose
A loan that the Federal Housing Administration insures allows a down payment of 3.5 percent or more and a credit score as low as 580. You can qualify through a program for lower-income buyers.
The loans that the FHA insures come from private lenders that comply with federal regulations. The Federal Housing Administration does not lend money directly, but private lenders do. The FHA insurance covers mortgages that private lenders issue to protect their interests in case you default on a loan. However, only the lenders with FHA approval can issue one of the insured loans. The payment of mortgage insurance premiums becomes part of your commitment when you borrow.
Using an FHA Loan for Different Purposes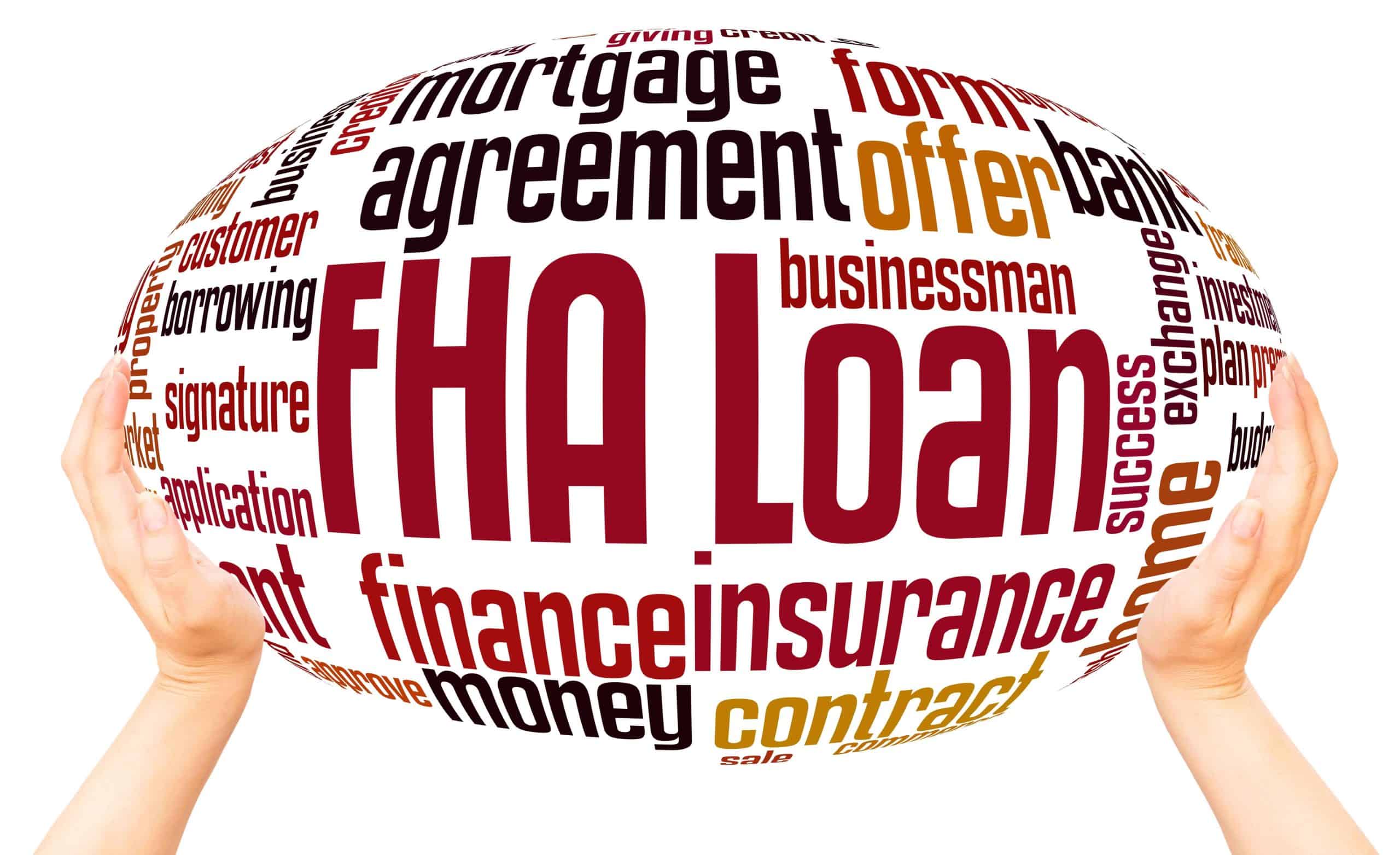 You can use an FHA-insured loan to buy different types of housing. Besides that, some loans let you pay for renovations, upgrades or reverse mortgages for senior citizens.
You may enjoy knowing that you can use an FHA-insured loan to refinance a single-family home. The government-insured loan can cover dwellings in buildings that contain up to four residences. Condominiums that the FHA approves can qualify, and certain types of manufactured and mobile homes can receive approval as well. The FHA 203(k) loan lets you make renovations and repairs on your house. You can use the money to upgrade the energy efficiency of your home, and you can get a reverse mortgage with it if you qualify as a senior.
Benefiting from a Great Opportunity
Between you and me, conventional loans do not favor us, but an FHA-insured loan gives us a break. It makes it easier to qualify.
You can see the benefit when you notice that the federal government does not guarantee a conventional loan for a mortgage. The terms give us a better shot at qualifying as well. Our lower credit scores do not disqualify us, and we may get to make smaller monthly payments on mortgage insurance. Where conventional lenders enforce strict limits on down payments by not allowing them to come from family, employers or charitable organizations, FHA allows them. We can get lower mortgage rates and lesser closing costs that show some of the differences that an FHA loan provides.
Looking at the Details
FHA eligibility standards make your credit score, minimum down payment and loan limits less important than conventional mortgages require.
Credit Score – You and I know that a higher credit score provides many advantages, but we still have a chance for a loan with a low score. We can qualify with a score as low as 580 instead of the 630 that most conventional mortgages require.
Loan Limits – As you may expect, the least expensive housing markets have a lower maximum loan limit, and the most expensive markets have a higher loan amount.
Down Payment – Of genuine interest to you and me, the minimum down payment of 3.5 percent for a credit score of 580 gives us a considerable break financially. The minimum goes up to 10 percent if the rating drops down as far as 500.
Access to Equity – You can gain access to the equity in your home through a cash out refinance loan that lets you refinance your mortgage and receive extra money to make home improvements.
Other Things to Know – FHA standards require lenders to consider how much of your income goes to expenses that you must pay. Known as your debt-to-income ratio, it helps a lender make reliable loans that borrowers can repay. You can go online to find out how much you can afford to pay for a property.
Meeting the Requirements
Qualifying for a loan that the Federal Housing Administration insures offers a much easier path than the one that you must travel for a conventional loan. However, it requires you to meet some requirements.
Social Security Number – A job requires you to have a valid Social Security number, and lenders want to make sure that you do.
Age – An age requirement that requires you to comply with borrowing laws may vary by state.
Residency – You must show proof of your U. S. citizenship, legal permanent residency or work eligibility.
Choosing FHA for High Credit Scores

With a credit score below 620, you have no opportunity to apply for a conventional loan, but it never hurts to consider all the options.
Even if you have a higher score, you may benefit from applying for an FHA-insured loan. It may provide a lower monthly payment than conventional mortgages with private mortgage insurance (PMI) can offer.
Putting a Loan to Work
You and I know the challenges of not having much money to work with, and that makes the loan insurance program at the Federal Housing Administration so valuable to us.
The guidelines allow us to buy a property that can make money and let us start to move up the income ladder. A duplex provides a place for you to live in one side and a tenant to live in the other, giving you income that can pay the mortgage for the entire building. With the 3.5 percent down payment that FHA allows and even if you have a low credit score, you can take advantage of an offer that improves your quality of life.
Understanding Loan Limits
Your county has regulations that govern how much money you can borrow, but you can go online to find your maximum amount.
The FHA Mortgage Limits page lets you enter the name of your county, and it calculates the amount for you. The loan limits go up according to the number of units in a building, but it cannot contain more than four. When you know how much you can borrow, you can decide on the merits of investing in a property that can provide a home for you and other families as well.
Reviewing a Checklist of Essential Points
For people like us, opportunities to get ahead do not come along very often. The loans that the Federal Housing Administration insures offer us a chance to improve our situation with advantages like these:
access to a loan that lets you own a property
down payment as low as 3.5 percent
eligibility with low credit scores
use of funds for renovations and upgrades or reverse mortgages for seniors
option for Cash Out Refinance
easy-to-meet qualifications
varying loan limits
opportunity to invest in a profitable enterprise
the reliability of the United States government behind your loan
Reaching a Conclusion
You and I may not have an opportunity to own a home or investment property without an FHA-insured loan. Conventional lenders expect borrowers to have more money in the bank and higher credit scores than we do.
Maybe other people did not face the challenges in life that we did, but we can get a chance to even things out by accepting an opportunity when it appears right in front of us. A Cash Out Refinance offers excellent resources that you may want to consider. A loan that the Federal Housing Administration insures gives us that chance. Do you want to take it?