Borrowing for your Wedding? What you need to know!
When shoring up wedding costs with a personal loan can make sense For many, their wedding represents the most exciting and memorable day of their lives. It is one of the few rights of passage that still remain, representing the final transition into adulthood and an unbreakable vow between two people whose deep love for each other is expressed in a lifelong mutual commitment. For most middle-class Americans, their wedding also represents the party of a lifetime, a chance to put on a Gatsby's ball that will be cherished in the memories of friends and loved ones for the rest of their lives. But there's a reason that old-money millionaires and debutantes had an army of hired help working for them: Putting on such a climatic event requires serious planning. It also entails major expenses.
The biggest event of your life often comes with the biggest price tag
For most couples who have been recently engaged, their wedding will represent the single biggest event of their lives. But this big day comes at a big cost. The average American wedding in 2019 will cost around $33,000. What's more, the average engaged couple will spend 13 months planning their wedding. And this is on the low end of the time frame that experts recommend to put aside for planning your big day. While weddings can theoretically be planned in less time, sometimes in as little as a couple of months, doing so considerably ups the ante, effectively forcing you to hire a professional wedding planner, which might run you additional thousands of dollars. Even with a 13-month planning horizon, weddings are complex enough that it is almost guaranteed that some things will not go as planned. And when things get messed up, you will probably be looking at having to scramble to set them right. This means going with backup choices for various personnel like photographers, DJs and catering services. And these secondary choices or last-minute hires can easily end up blowing your budget out of the water.
The best-planned wedding budgets often don't stand the test of reality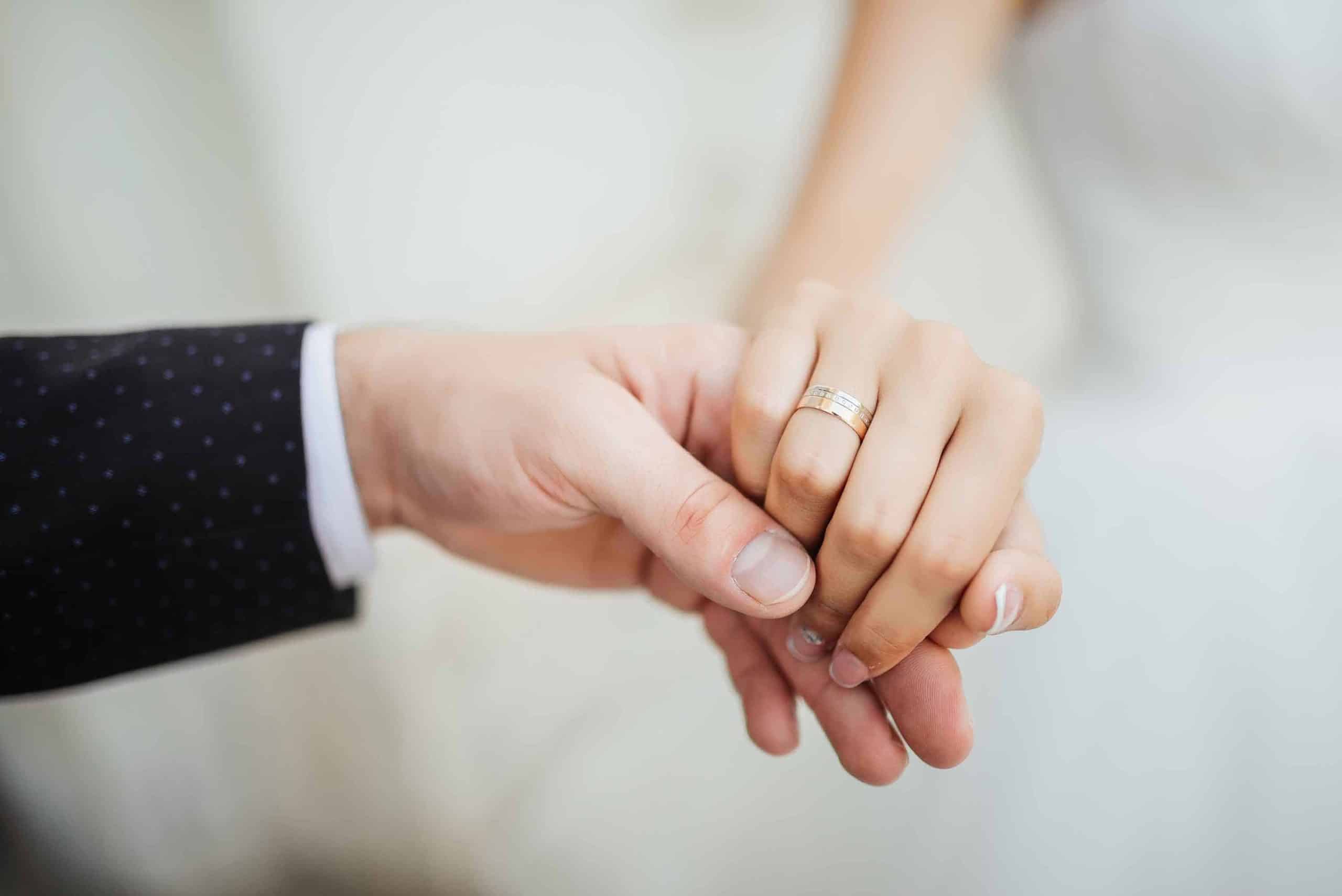 When done right, your wedding will be a real-life fairy-tale moment, a picture-perfect scene that brings together the most important people in your life and forges new bonds between the friends and loved ones of both groom and bride. But creating that enchanting day isn't done with magic. With most wedding personnel operating on a freelance model, planning your wedding will require careful budgeting and scheduling. Even weddings that are orchestrated by professional wedding planners may come in over budget. But unless you're willing to shell out a minimum of $5,000 in cash, you will very likely end up planning the majority of your wedding on your own. And this means that, aside from looking at the roughest ballpark figures, you probably aren't going to really know what the final bill comes to until you have hired every service provider, booked the venue and sent out the invitations.
A cash crunch can put your entire wedding in jeopardy
A typical wedding involves the coordination of dozens of vendors, multiple venues, transportation and as many as 100 or more guests. It's hard enough to get things right when everyone is on the same page. But when the role of any of the hired professionals, venues or transportation are in doubt, things can start falling apart in a hurry. Consider that the average wedding will involve planning for at least the following bare necessities:
Hiring a wedding photographer. You will want your big day professionally photographed. And that doesn't come cheap: Good wedding photographers will run you about $3,000.
Securing the right venue. Even smaller weddings will typically require a ballroom-sized space with professional wait staff, decorations and high-end silverware. Primary venues will typically start in the $10,000 range and rapidly go up from there, depending on the number of guests. Secondary venues, like renting bars for after parties, will add to this cost.
Hiring the right florist, catering company, and cake maker. For a wedding with 100 guests, you can expect the floral, catering and cake arrangements to start at around $10,000.
Buying attire and getting your wedding-day hair and makeup done. All told, attire for the bride and groom's cloths as well as the bride's wedding-day makeup and hair can be expected to run around $2,000.
Hiring entertainers. Total entertainment costs typically run around $5,000.
Buying an engagement ring. The average price paid for an engagement ring in 2018 was about $6,000.
And this is just scratching the surface of what actually goes into a wedding. Other critical tasks include sending out invitations, planning the rehearsal dinner, handling bachelor and bachelorette parties, finding the ceremony site and hiring an officiant. Should any one of these critical wedding elements fall into doubt, the entire event could be imperiled. It will then become necessary to do what you must in order to ensure that the show goes on. Once invitations go out, it is too late to make any meaningful changes, no matter how far over budget they may end up coming in. As things get down to the wire, you may find that the cost of venues and vendors is higher than you had anticipated. Unfortunately, these costs are largely dictated by market forces. And if you happen to plan a wedding at a popular location during peak wedding season, your original budget can easily get blown out of the water through no fault of your own.
It's your day to remember. Do you really want to do things on the cheap?
As you plan your wedding, you will feel pressure to stay on budget. But you will also feel pressure to make the most important day of your life as close to perfect as possible. This might mean spending a little more on flowers or going for that $3,000 dress. If you have a large extended family or a lot of friends, its may also mean pushing the guest list higher than you had anticipated. Another thing that young couples often encounter is that those who promised to help them cover their large wedding expenses are unable to immediately come up with the entire amount. The bride's family may only be able to pay for 10 percent of the wedding costs now. They may plan on deferring the rest of their end by later helping the newlyweds with rent or house payments over a few years. Those covering the costs of the wedding not being able to immediately contribute the entire amount that they pledge to help is an extremely common scenario, especially with the average wedding now costing in excess of the average yearly U.S. salary. The bottom line is that unexpected costs of vendors, short-term funding shortfalls and costs escalating through simply wanting to make your wedding as beautiful and memorable an occasion as possible are commonplace and difficult to avoid. The chances are high that you could end up like millions of other newlyweds: unable to cover the complete cost of your wedding. And because almost all wedding vendors require up-front payment, this can put your dream day at risk of not happening at all.
If you're experiencing a serious shortfall in funding for your wedding, don't panic
Upon realizing that they simply don't have the funds on hand to cover their wedding, many newly engaged couples begin to panic. How will they possibly be able to bridge a $10,000 or $15,000 shortfall? With only a few months to cover the costs, will they even be able to send out invitations? Or will the entire wedding have to be cancelled, with all of the attendant implications for the bride and groom's relationship? The good news is that, while a four- or five-figure shortfall for your wedding may sound severe, there are a number of highly effective options that can help bridge that gap and ensure that your wedding will go on as planned.
Covering wedding expenses with a personal loan
Before you put your added wedding expenses on a high-interest credit card, consider a personal wedding loan. Whatever the reason that your wedding funds may not suffice, a personal loan to cover the shortfall can be a great way to make ends meet and keep your hard-won wedding plans intact, without having to deal with the accumulation of crushing interest in the future. Personal loans are unsecured, meaning that they do not require collateral, such as homes or cars, in order to be extended. But unlike credit cards, personal wedding loans can have rates as low as 4 percent, with typical rates being between 5 and 15 percent.
Who qualifies for a low-interest wedding loan?
A good credit loan is generally made to people who have credit scores above 700, solid incomes and low debt-to-income ratios. A good credit loan typically has interest rates below 10 percent and loan periods of seven years or less. These loans can be a great way to help cover unexpected wedding costs. First, many people who are getting married will easily qualify for loans of $10,000 or more, giving most people the power to easily cover their last-minute or overrun expenses. At the same time, these loans result in far less total interest being paid than would normally be paid with a credit card or longer-term loan. And because many wedding financing issues revolve around the fact that the funds will be available on relatively short order, it will often be possible to pay these loans off very quickly, sometimes in as little as a few months. If you anticipate that your loved ones will be able to chip in shortly after the wedding, and you will therefore be able to pay the loan off quickly, it is a good idea to make sure that the loan you choose has no prepayment penalties. The good news is that most personal wedding loans will allow you to pay the balance off in full before the loan period is up. And this can really be a great deal, resulting in very little interest being paid on a loan that already has a far lower rate than a typical credit card.
How much can you get with a wedding loan?
Wedding loans can be made for up to $100,000 dollars. However, most people will need far less than that. And you shouldn't be tempted to spend more than you can reasonably afford to pay back. The main factors that will determine the size of a wedding loan that you may be able to receive are your credit score, income level and current debt levels. Generally speaking, someone with decent credit, average income and relatively low debt levels will easily qualify for a loan of $10,000 or more.
Conclusion
Weddings can be a stressful time by themselves. And that is exponentially truer when the ability to go through with your wedding plans is threatened by shaky finances. For those who have already budgeted their weddings and simply don't have quite enough to make ends meet or who need a few more extras and just don't have the cash on hand to pay for it, personal wedding loans can be a great way to ensure that a wedding goes off without a hitch. Personal wedding loans are a far superior option to haphazardly putting extra costs on your credit card. And the total interest that you'll end up paying on a wedding loan can be amazingly small. With the right personal wedding loan, you can have your dream wedding without starting your married life off under a cloud of rapidly accumulating debt.