50 Christmas Gifts that Don't Break the Bank
Many people have limited funds this year for gifts. If you are shopping for Christmas on a budget, these are some useful and cheap gift ideas.
1. Edibles
Be sure to know your recipient's restrictions.
For example, I may be allergic to gluten, and one of our friends may be diabetic. Chocolate-dipped fruit, sugar-free candies and classic holiday goodies are usually winners.
2. Solar Charger
Solar chargers are available for Apple and Android devices.
You can find these chargers in malls. Also, they may be in discount stores. Some types of chargers have dual capabilities if you are unsure about your recipient's device maker. It helps to invest in a mid to high level solar charger to make sure it will effectively charge your device. Look for one that has multiple connection ports and can be folded to a smaller size when not in use.
3. Personalized Jewelry
Bracelets, necklaces and rings are good choices.
Although you may think that cheap jewelry will turn a person's skin green, this is not always true. Tungsten and stainless steel are inexpensive and last a long time.
4. Himalayan Salt Lamp
This gift is good for a health-conscious person.
Salt lamps create negative ions, which are beneficial. Also, they produce a warm glow that is comforting. You can find several different sizes.
5. Succulent Planter
Many succulents are easy to maintain.
There are many types of themed planters and other styles. One good reason to give a plant is because winter often lacks fresh greenery, and a plant may cheer up the recipient.
6. Bluetooth Hat
Bluetooth hats are perfect for staying connected on a cold day.
If you know someone who wears beanies and uses Bluetooth, this may be the perfect gift. A Bluetooth hat has built-in components to connect, and it is thick enough for adequate warmth.
7. Name Cup
This gift is perfect for a colleague or a hard-working recipient.
For that person who is always searching for their favorite cup at work or mixing it up with another person's coffee mug, a personalized name cup is a great solution.
8. Throw Blanket
Anyone could use another warm blanket.
Your recipient may appreciate the extra warmth on cold days. If not, a throw is something that can easily be re-gifted.
9. Themed Socks
Socks can be comfortable, practical and fun.
For example, if you like pizza, I may give you pizza-themed socks. Themed socks give you a way to show your recipient that you know what they like.
10. Bath Bomb Set
Bath lovers are sure to enjoy this.
Most people know someone who loves to sit in a hot bathtub for a long time. There are combination sets or individual bath bombs that you can buy. Since most are scented, try to find out what scents your recipient likes.
11. Flash Drive
This is a great gift for anyone with a laptop or a PC.
Buy a flash drive with a larger storage capacity to impress your recipient. As it is with many gifts this year, personalizing is a popular choice. You can look for themed devices as well.
12. Heated Gloves
These are good for anyone who has to spend time outdoors in the cold.
Since cold weather lingers through spring in some places, your gift recipient will not have to put these away until next year. Heated gloves are sometimes operated by batteries or by rechargeable internal sources.
13. Piggy Bank
An old-fashioned saving bank is great for people of all ages.
Kids can learn how to save money, and adults can make resolutions to save throughout the new year. Although a pig is an iconic theme, there are plenty of other fun and stylish saving banks available.
14. Taco Holder
If you know someone who is crazy about tacos, a taco holder is perfect.
From dinosaurs to movie characters, there are several themes of taco holders. In addition to being good for a laugh, a taco holder really will hold a regular-sized taco.
15. Nostalgic Item
For someone who is older, a period-specific item is a unique idea.
You can check auctions, antique stores or sites where people independently sell vintage items. Also, you can look for modern replicas.
16. Sushi Kit
For a sushi lover, this is a great gift to help that person save money.
A good sushi kit should contain at least a bamboo mat, a rice paddle, a spreader and chopsticks. Some also have avocado slicers.
17. Subscription Box
If you can spare between $10 and $20 per month, consider a subscription box.
If you can only spend $20 now and want to get a nicer gift for someone special, this is a way to do that. There are monthly curated boxes for shaving accessories, snacks, pet supplies, beauty supplies and more.
18. Magnetic Wristband
This is perfect for people who do a lot of assembly or building.
For example, if I build for a hobby or career, I will need a place for nails, screws or other small items to be easily accessible. A magnetic wristband eliminates the need for digging through pockets or a toolbox for small items.
19. Magnetic Eyelashes
These are fantastic for anyone who likes false eyelashes.
You use a magnetic eyeliner and attach the lashes. They have tiny magnets. If you know a false eyelash fanatic who complains about glue, this may be a welcome gift.
20. Ice Roller
This is a beauty must-have right now.
Thousands of positive reviews say that ice rollers are like refreshing massages for your face. They look like miniature paint rollers. According to users, these affordable tools reduce puffiness.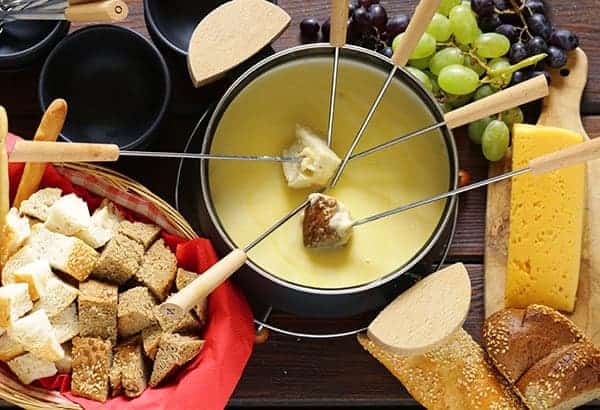 21. Fondue Kit
This timeless classic is good for anyone who likes to host parties or loves dips.
There are so many things to do with a fondue pot. You can make cheese fondue, chocolate fondue or other recipes. Look for an electric pot with skewers.
22. LED Makeup Mirror
This modern mirror is a must for beauty enthusiasts.
If someone spends a lot of time putting on makeup, a mirror that makes the routine easier is essential. To impress your recipient, look for a mirror with adjustable brightness and tilting ability.
23. Heated Travel Blanket
For families or couples who go on road trips, this is a fabulous gift.
Many heated travel blankets are powered by a car's cigarette lighter plug. This is also a good gift for an older person who has to be driven to medical appointments frequently.
24. Artisan Coffee
Every coffee lover will appreciate some high-quality coffee.
The most important thing to find out is if your recipient likes light, medium or dark roast. Also, find out if the recipient has a grinder for whole beans. If not, buy pre-ground coffee. Buy K-cups if the person uses a single-brew machine.
25. Automatic Pan Stirrer
This is perfect for busy people who like to cook.
An automatic stirrer sits in the pan and does the work for you. Some also come with timers.
26. Miniature Waffle Maker
A miniature waffle maker is simply cute.
It is perfect for someone who does not have a lot of storage space or does not like to consume a lot of calories at once. There are several styles and finishes. Try to pick one that matches your recipient's main kitchen color. If you are unsure, stainless steel is usually a safe choice.
27. Scented Candle
There are enough choices that this idea can be great for anyone.
You can find aromatherapy candles, gag gift candles, pet odor candles and general scents. Also, you can order customized candles.
28. Emoji Pancake Pan
You can pick a single emoji or multiple ones.
There are several individual and combined choices. These pans are perfect for anyone who uses a lot of emojis and likes pancakes.
29. Cheese Kit
There are pre-made cheeses or instructional kits.
If you have a DIY and cooking enthusiast on your list, opt for a cheese-making kit. For someone who simply loves to savor delicious cheeses, a variety sampler is a satisfying gift.
30. Infused Water Bottle
An infused water bottle is perfect for someone who likes flavored water.
With this bottle, fresh fruit flavors your water. There is a screw-in infuser with slots in the center. As you drink, you can taste whatever you put in there.
31. Vegetable Spiral Slicer
This is a great gift for a health-conscious person.
For example, imagine that I am someone who always makes artistic-looking dishes with vegetables. I would likely be a good candidate for this gift. With a spiral slicer, you can make zoodles, which are zucchini noodles. You can make a variety of other creative slices as well.
32. Cocktail Kit
A cocktail kit is great for anyone who likes to entertain.
If your recipient already has a standard kit, look for a themed one. You can find a variety of other accessories for them to add to their collection as well.
33. Lighted Outdoor Cooking Utensils
For the grilling enthusiast, this is an excellent gift.
It is ideal to find a set of tools. However, a spatula should be your top priority. Lighted tools can help prevent dropping food when grilling outdoors after dark.
34. Creative Wine Accessories
Wine drinkers will appreciate something that is useful or personalized.
For example, you can buy a cat-shaped wine bottle opener for someone who likes cats. For someone who likes to sit in the tub while drinking wine, a shower or tub wine console that is detachable is a good idea.
35. Heated Plates or Mugs
For anyone who needs their food or drink warmed up often, these are good options.
A plate warmer can keep food warm for someone who eats slowly. If you know someone who is tired of having to put their coffee in the microwave, there are electronic coffee mugs that reheat with the push of a button. Also, some have swirling or stirring capabilities.
36. Silhouette Pendant
This is a good memorial gift.
If you know someone who lost a loved one or a pet, you can have a silhouette pendant made of that person or pet. This is a meaningful way to pay tribute to memories.
37. Lachrymosa Pendant
For a unique gift for a stylish person, this is a good choice.
It is also good for a memorial gift. In the Victorian era, lachrymosas were used by people in mourning. Since they were meant to catch tears, they were also called tear vials. They are starting to appear again as jewelry and as makeup containers.
38. Orthopedic Mat
These are great for kitchens or bathrooms.
A large mat will probably be out of your financial ability range for inexpensive gifts. There are anti-fatigue mats that are supposed to relieve pressure and help people feel energized when they stand for a long time.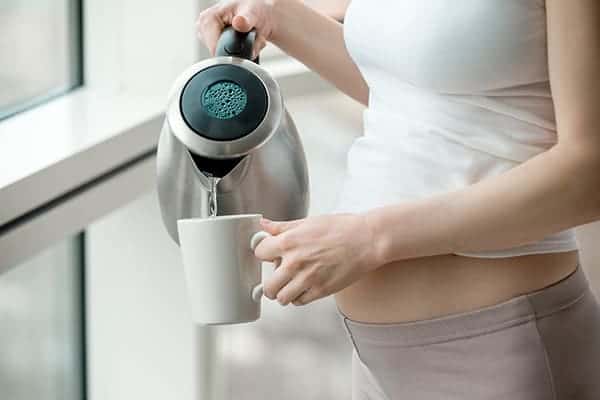 39. Electric Water Kettle
For anyone who makes coffee with a pour-over device or makes tea frequently, this is a good gift.
Electric kettles boil water rapidly and are not as hard to clean out as old-fashioned teapots. Some also have lighted bases and end-of-cycle bells.
40. Lighted Outlet Covers
These help anyone find their electrical outlets easier.
Also, they provide some useful and dim night light. They are easy to install and have long-lasting lights that aim downward toward the floor.
41. Locking Shoelaces
These are useful for anyone who walks or runs often.
If I complain about having to tie my shoes often, your first advice may be to buy Velcro shoes. However, this is an alternate solution. Locking laces are multiple pieces that each go through two corresponding holes. When they attach, they lock firmly in place.
42. Magnetic Phone Holder
Anyone who uses their phone for GPS or music can benefit from this.
A magnetic holder may be mounted on a fan vent, a dash or somewhere else. Some can tilt in every direction. You install a piece on the back of the phone. It attaches to the magnet. The phone piece usually doubles as a propping aid to let you angle your phone on a flat surface to see the screen.
43. Airpod Case
This is great for an Apple enthusiast.
If you know that your recipient recently bought Airpods, look for a colored or themed case that he or she will like.
44. Pajamas
This classic gift idea is good for anyone.
People of all ages can usually use some new pajamas. Look for warm and soft sets if your recipient lives in a colder climate.
45. Heated Vest
This is great for anyone who spends hours out in the cold.
A heated vest is nice for shoveling snow, working outside or exercising lightly outdoors. Vests are usually operated by batteries or have their own power source that is rechargeable.
46. Umbrella
When spring arrives, your recipient will thank you.
Umbrellas do not seem to last long and often get lost. Find one that reflects your recipient's preferences.
47. Wine Set
Most people will appreciate a small variety set.
You can usually find affordable sets with a few standard choices or sets with miniature bottles of higher-end wines.
48. Magazine Subscription
This is great for a person with a hobby who likes to read.
Choose a magazine that fits the recipient's hobby. Many magazines also offer online formats today.
49. App Gift Voucher
This is great for paid apps.
If I hear you talking about an app that you wish was free, I may decide to buy you a gift card to the App Store or Google Play. This would give you the ability to get the app.
50. Yearly Planner
Since this is an end-of-the-year purchase, it makes a good Christmas gift.
This is helpful for anyone who likes to stay organized or wants to get organized in the coming year. There are plenty of colors, styles and formats to consider.
Before You Shop
You may need to do some snooping or ask your recipients some questions. As you prepare to brave the stores or shop online, be sure to write down these important pieces of information about your gift recipients:
Any known allergies or dislikes.
Preferences for flavors, scents, colors, sizes and styles.
If the recipient already has the same item that you are thinking about buying.
Christmas on a Budget: Conclusion
Most of these cheap gift ideas are also feasible as last-minute gifts. If all else fails, gift cards to your recipients' favorite stores or restaurants are doable for Christmas on a budget. If you had to pick only three things from this list, what would you pick? We would love to read what you would pick and why.